Just prior of my planned engine swap, where I will replace the 8.6:1cr 318ci engine in my Dart for a 11.3:1cr 360ci, I decided to replace the timing set on the 318.
I already replaced the timing set in this engine some 4-5 years ago too, but I installed a simple/cheap/stockish timing chain and sprocket set. Reason was I thought I would be swapping engines much sooner.
In the beginning I felt an obvious increase in low rpm torque with the new timing set. But as those few years passed, that nice low rpm torque felt missing.
As a test I tried turning the engine's crank by grabbing the pully and try to feel for slack being taken up as I turned it both ways a couple of times.
To my dismay, I thought I could feel a noticable amount of play in the timing chain already.
I couldn't stand it anymore and decided to open up the 318-engine on the front and have a look at the timing chain.
Sure enough, the chain was rather sloppy and had retarded the cam some 4-5 degrees already in those 4-5 years.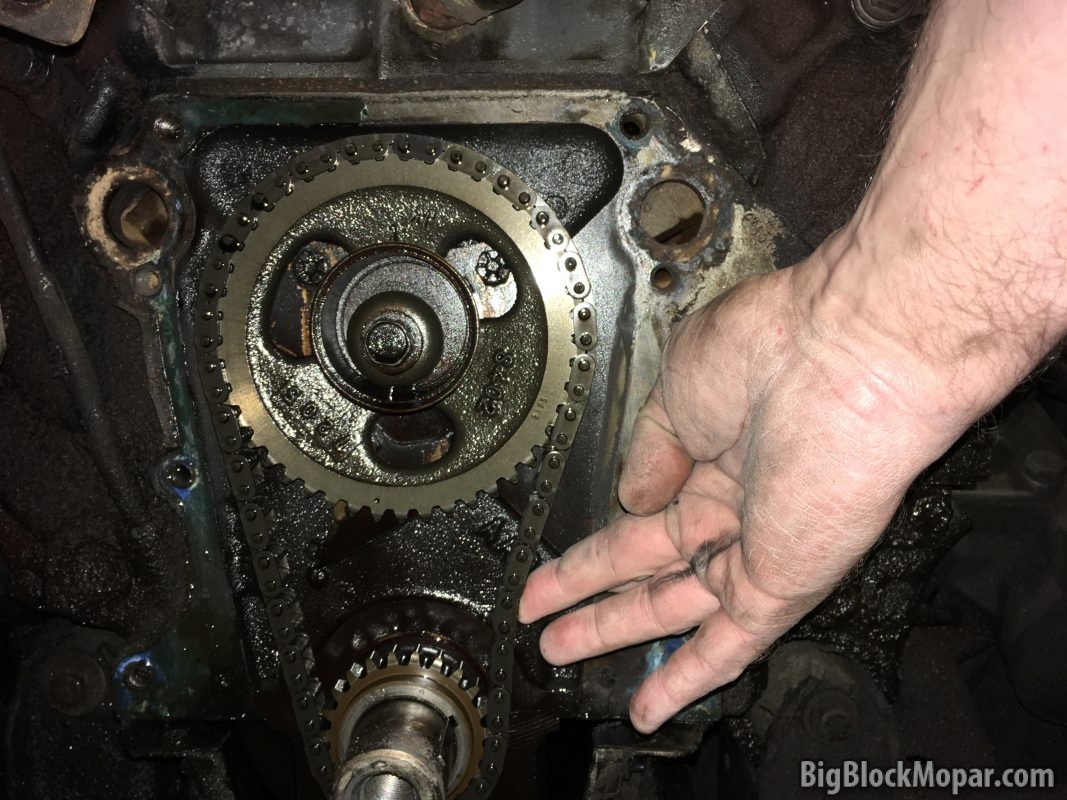 This time I had a lightly used double roller timing set laying around, with a 3-way crank sprocket. I didn't have time to properly degree the stock cam, but went ahead and installed the timing set on the 4-degrees Advanced keyway and buttoned up the engine again.
After resetting the timing mark in the digital MegaSquirt ECU again I took the car for a spin back home.
At first I didn't notice *that much* difference during the 20min drive.
But as days progressed I started noticing the engine was a bit happier a low rpms.
Decided to start playing and retuning the digital ignition advance map and curves again, and that's where I started finding more improvements.
I was able to lessen the timing a few degrees, mostly in the low rpm ranges upto around 2500 rpm, with a more noticable increase in torque and acceleration as a result.
During the few trips I've made so far I've already noticed higher engine vacuum during light acceleration and steadystate highway driving.