Having a digital programmable ECU in my car for a number of months now, I can change and alter the ignition advance table on the fly.
Mentioning of the generally advised baseline ignition setting of 14+14+14 degrees let me to try this setting in the ECU and compare it to my own current advance table, which I've been tweaking for best performance and economyt ever since I installed the ECU.
The tuningsoftware (TunerStudio) has the option to enter 2 different timing maps, which can be selected or switched to, even during driving by a simple switch on the dashboard.
So just for fun, I tried out the 14+14+14 timing map the other day to compare it to my current ignition map.
During regular steady state driving there was no obvious difference to be noticed.
Only during accelerations I noticed the 3x14 timing map felt a tad slower then my regular timing table.
Below are some screenshots of the timing maps.
Here's the 3x14 timingmap as I filled the cells with, with full advance at 2750rpm;
For comparison, here's my own 'evolved', streettuned timingmap, taken shape by daily/weekly tweaking certain rpm and 'load' areas;
14+14+14 map in 3D-view;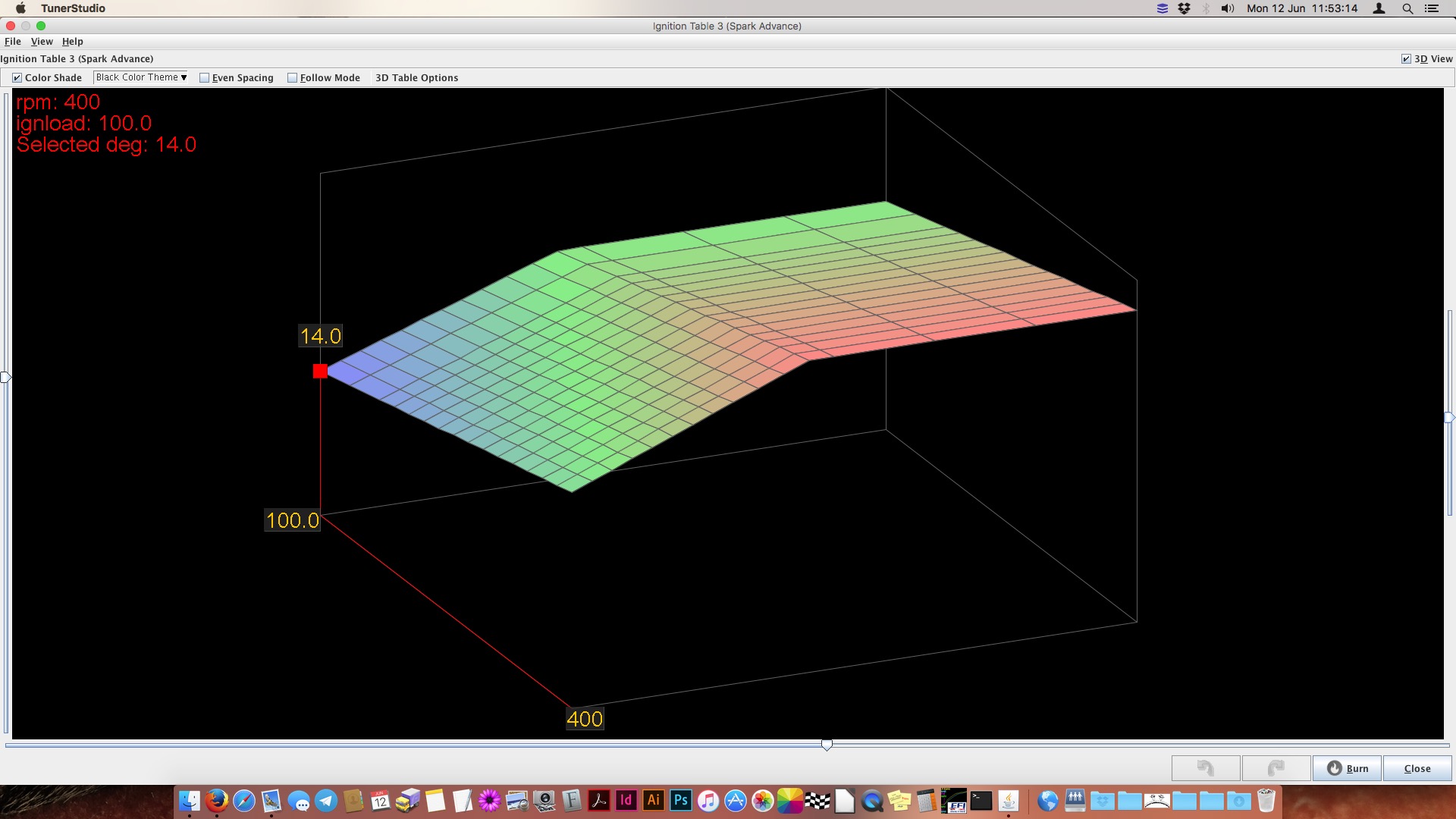 My evolved, 'work-in-progress' ignition table in 3D-view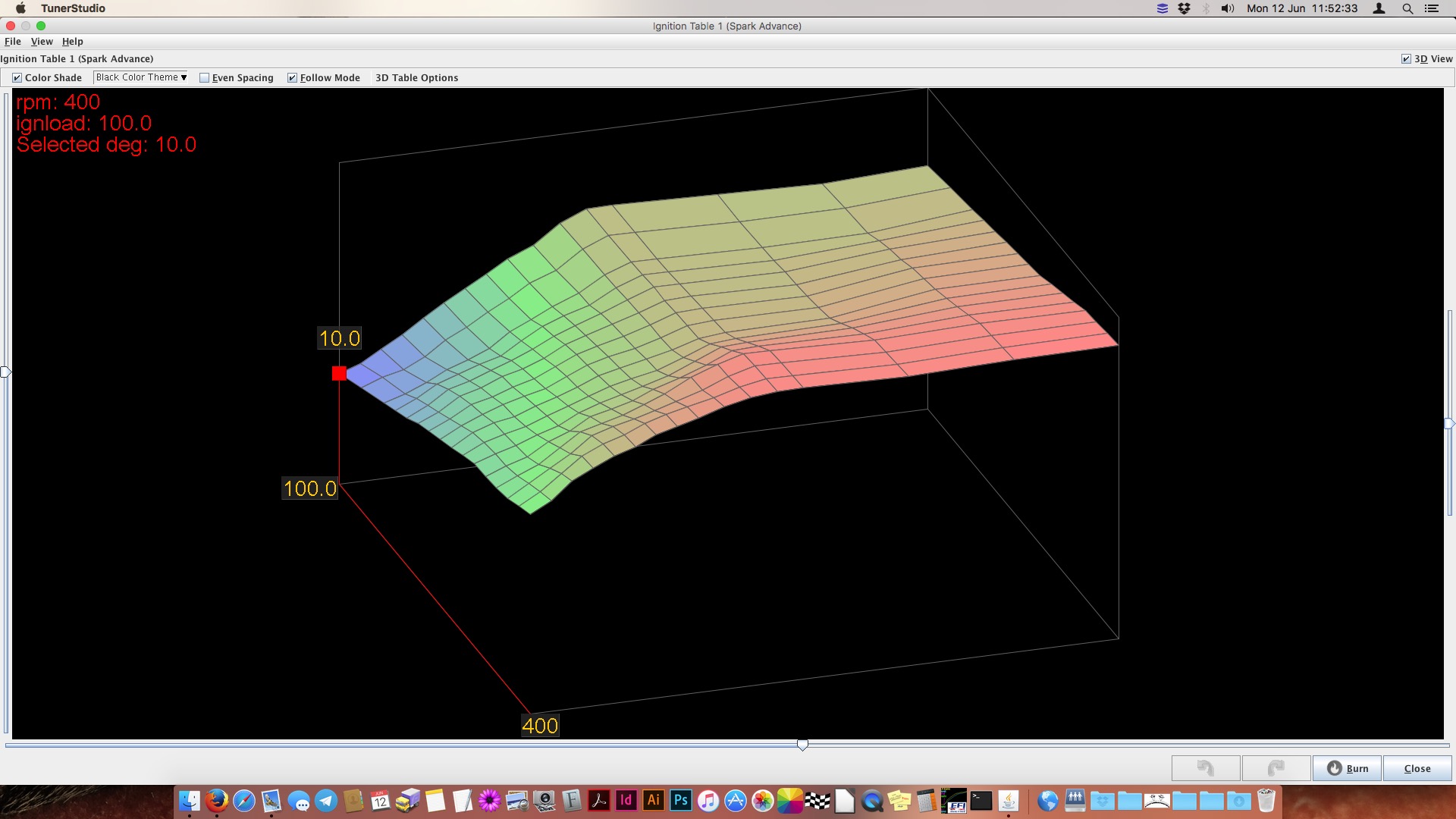 Note:
The left vertical column is Engine Load in kiloPascal.
kPa = engine load, or a reversed vacuum scale.
50 kPa = about 15" vacuum
100 kPa = full throttle (almost barometric pressure)
The top most row (100 kPa) in the tables, is what should be seen as the initial ignition curve like in a regular distributor, when no vacuum advance would be at play. Here you have the initial advance and 'mechanical' advance.
Down the table is where vacuum advance comes into play.
The lower row of the tables (<35 kPa) are when the car is coasting, so hardly no engine load is present.
My 318 engine idles (with transmission in Drive) at just under 600rpm and has the most intake vacuum with 24 degrees of advance.
The 24 degrees of advance let's the engine produce the most intake vacuum at 19+" (±36 kPa).
I've even had the engine idle at 350rpm in Drive once. Gets a bit choppy bit it still kept running.
My highway rpms hover around 2200-2400rpm.
kPa at those rpms and steady speeds is usually between 40 and 50.