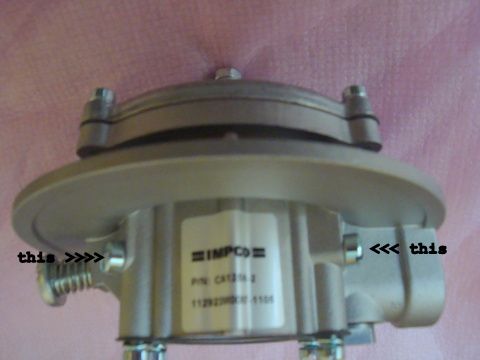 Better to post up pic first, so I don't forgt
The screws in the side body of this IMPCO 100 mixer indicated by arrows and text.
What is their intended purpose ?
What have they been used for ?
The mixer has a balance port.
My other * cough EDIT 125 not 100
has a brass nipple tube plugged off, that was likely in use with a dual fuel operation , another question is where did the vacuum tube go if so ?
Possibly primer squirt ? There are three of these screws around the body, is this just for ease of fitment ?
I used two to bracket the mixer in place on one job.
Thanks for answrs when they come up